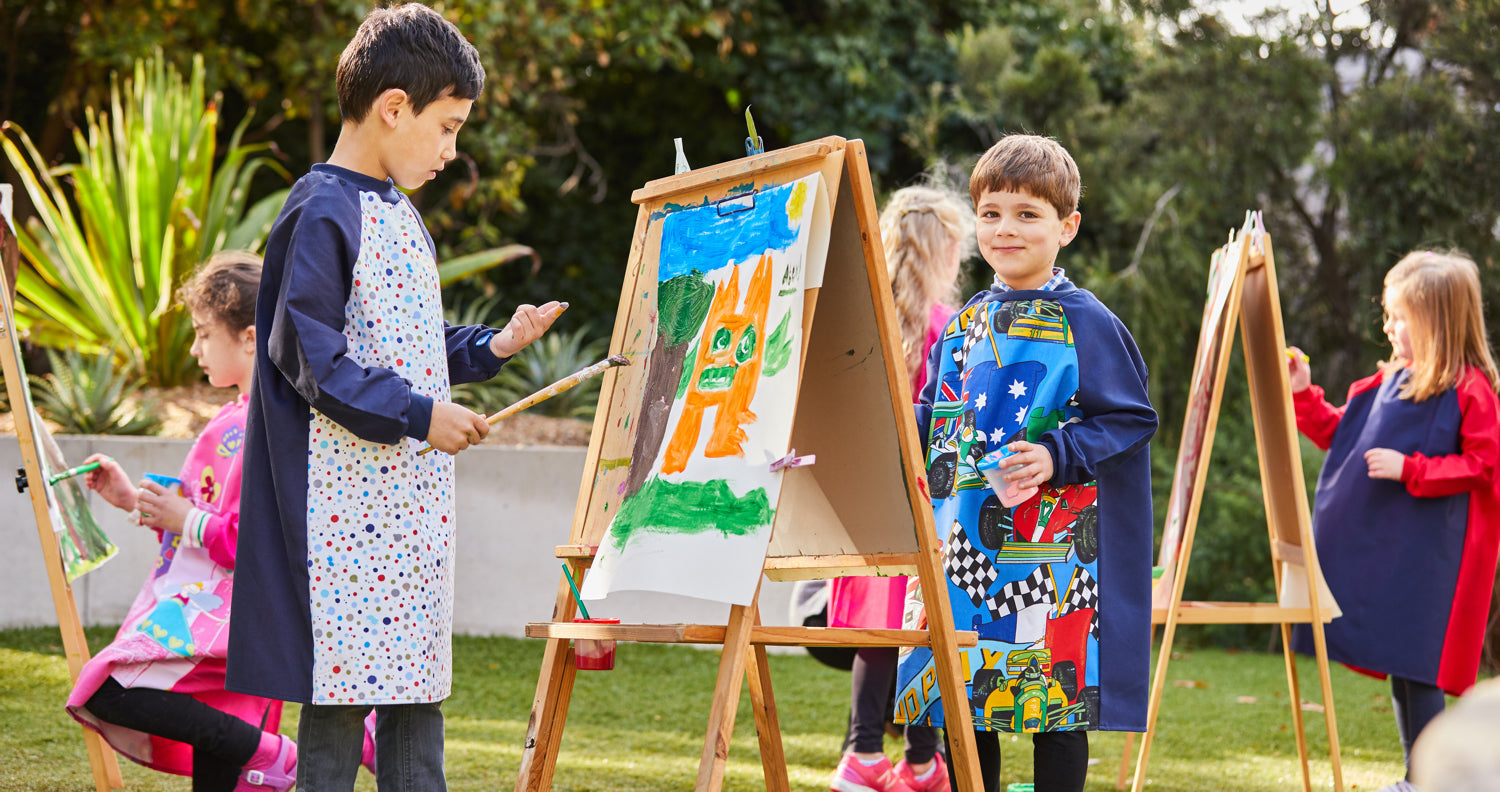 At Smart Stuff we are all about quality Australian Made art smocks that kids and parents love.
Our long sleeved smocks have an extra thick coating on the front panel to protect their clothes, in particular that school uniform, and come in a range of wonderful colours and designs. With sizes from 2 to 12/14 we have you covered.
The budding artist in your life will find something they love in our range and if not, we can even custom make for you.
Art class or messy play at home has never been more fun.
Covid update
We are delighted to announce that our production team is back at work in Melbourne - socially distanced and covid safe.
We are currently sending all orders within 24 hours of receiving them.
There are likely to be some delays in receiving your order due to circumstances beyond our control.  Thank You for your patience and your support.
Stay safe. 
They all arrived and are amazing. Thank you so so so much the quality is amazing.
Just wanted to say they arrived and they are brilliant. Beautifully made! Thanks so much.
Thanks so much for such prompt and personal delivery Loretta. My son loves his new art smock and library bag. He cant wait to use them!
Thank You. We just received our gorgeous smock and not only does it fit perfectly but it also looks amazing !!!
They all arrived and are amazing. Thank you so so so much the quality is amazing.
Thank you very much for your service. It is so refreshing to receive wonderful customer service and prompt delivery. I wish you very well in the future. I purchased a smock from you last year for my eldest daughter, and it has been wonderful. Thank you for your wonderful product and amazing service. I wish you well in the future.
Your products are great gifts!
The smock is perfect! The best we've had. Thanks so much. I'll be passing your details onto my school contacts and friends.